팝업레이어 알림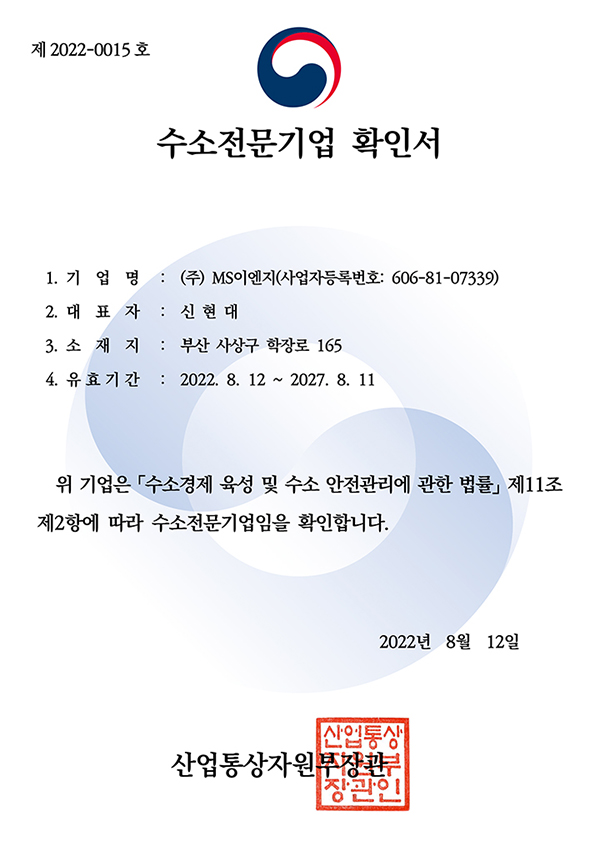 MS ENG HQ - Hydrogen/LPG dispenser, equipment development and gas equipment & various valve manufacturing
MS ENG HQ - LPG dispenser & Valve equipment manufacturing
MS ENG HQ - Hydrogen dispenser & related equipment manufacturing
MS ENG JINYOUNG FACTORY - Plant facility, tank field, specific facility re-inspection & safety diagnosis
MS ENG JINYOUNG FACTORY - 6.8m³ to 20,000m³ cryogenic tank manufacturing & field installation
MS ENG JINYOUNG FACTORY - CE TANK, designing, manufacturing and supplying pressure vessels & storage tanks for various gases
Scroll
MS ENG Co.,Ltd
MS ENG is pioneering the future of the advanced gas industry with a total gas engineering system.
We constantly challenge ourselves to create new values through product competitiveness based on the experience and advanced technology accumulated over 30 years since our foundation.
OUR SERVICE
MS ENG's technology makes everyday's life better for tomorrow.
Notice
We bring you the latest news of MS ENG.
Contact
We will help you with inquiries and consultations.